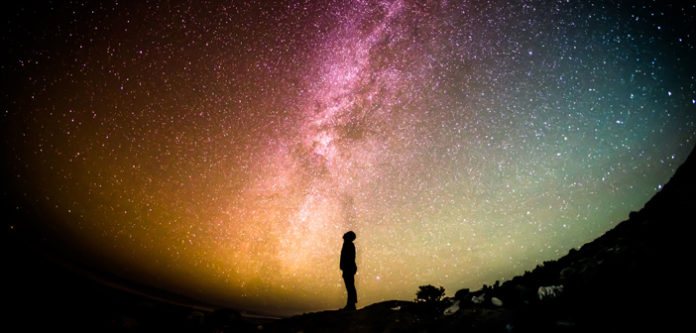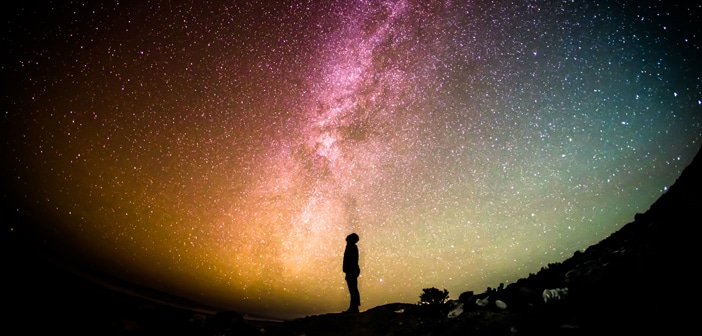 Razdoblja su označena datumima, a svako od njih nosi svoj naziv koji u jednoj ili dvije riječi opisuje najvažnije značajke. U naznačenim razdobljima, u što je moguće većoj mjeri, provodite upravo ove preporučene preventivne postupke. Na taj ćete način najdjelotvornije potaknuti pozitivne značajke razdoblja, te neutralizirati negativne.
Unutar svakog razdoblja pronaći ćete i preporučene aktivnosti, takozvane upaje. Jyotish poznaje vrlo djelotvornu tehnologiju preventivnih mjera. Za naš, zapadnjački um, tu sam "tehnologiju" nazvao umjetnost davanja. Radi se o jednostavnim postupcima, uglavnom humanitarne naravi, koji pomažu da se u svijesti čovječanstva stvori ona kvaliteta koja će najbolje odgovarati trenutačno aktivnom prirodnom i kozmičkom ritmu. Takav postupak predstavlja neku vrst "sjetve u pravo vrijeme".
Toplo preporučujem da u naznačenim razdobljima, u što je moguće većoj mjeri, provodite upravo preporučene preventivne postupke. Na taj ćete način najdjelotvornije potaknuti pozitivne značajke razdoblja, te neutralizirati negativne.
Razdoblja Saturna (Šani)
Do 26.12.2019. tema razdoblja je UNUTARNJI MIR.
Pokušajte unijeti redovnost u svoj život: rutina, redovito spavanje i redovita meditacija. Također, svaka dva ili tri mjeseca otiđite na nekoliko dana na tečaj produbljenih meditacija. Naučite meditaciju ako do sada već niste.
Pomognite drugim ljudima da razumiju vrijednost odmora i povlačenja iz aktivnosti. Darujte i pomažite organizacije i pojedince koji poučavaju meditaciju.
Kao što naziv razdoblja kaže, to je najbolje vrijeme za okretanje prema unutra, učenje novih znanja i istraživanje svijesti. Svakako iskoristite to razdoblje za barem nešto od toga.
Razdoblja Mjesečevih čvorova – Rahu i Ketu
Do 27.9.2019. tema razdoblja je PREOBRAZBA.
Razmišljajte o promjeni i provedite je u raznim područjima života (od odijevanja do posla). Promijenite raspored namještaja ili izgled mjesta gdje stanujete. Započnite novo obrazovanje (krenite na neki tečaj ili počnite sami učiti nešto novo.) Potaknite svoje prijatelje i poznanike na promjenu. Podržite njihove želje u tom smislu i pomognite im. Djelujte na zaštiti prirodnog okoliša, posebice zaštiti insekata, gusjenica i gmizavaca.
Od 27.9.2019. do 22.4.2020. tema razdoblja je ZABRINUTOST.
Ponešto nestabilno razdoblje u kojem tijek vremena nije jasan. Posljedice su nesigurnost i zabrinutost. Samo po sebi, ovo razdoblje zapravo ukazuje na preispitivanje dosad postignutog i pripreme za novi ciklus djelatnosti.
Analizom prošlih događaja odredite koliko je vaša zabrinutost opravdana. Naučite nešto iz toga. Ako već niste, naučite meditirati i pronađite unutarnji mir. To je tiho oko uragana oko kojeg se plete dinamična aktivnost. Redovito meditirajte. Darujte i pomažite mentalno bolesne ljude i ustanove koje ih zbrinjavaju.
Od 23.4.2019. do 12.2.2020. tema razdoblja su KARMIČKI DUGOVI.
Prihvatiti odgovornost za svoje postupke mnogo je lakše kad ste svjesni što ste učinili, kada ste to učinili i zašto. Ali, ovo je razdoblje preuzimanja odgovornosti za djela kojih možda nismo ni svjesni.
Jeste li se ikada zapitali zašto se neke stvari događaju baš vama? Možda ste osjećali da vas stiže neka kazna (ili nagrada) za nešto što nikad niste počinili? Takvi su osjećaji česti. Oni su istodobno vrlo stvarni. Doista, postoje stvari kojih se ne sjećamo. Postoje djela koja smo učinili nekada davno, možda mnogo prije nego što smo postali ovo što sada jesmo. Mi smo zaboravili to što smo učinili, ali svako djelo ima svoju posljedicu i ona nas stiže bez obzira na naše sjećanje.
Prihvatiti odgovornost za takva djela, dakle prihvatiti odgovornost za karmičke dugove, mnogo je teže nego prihvatiti odgovornost za nešto čega smo u potpunosti svjesni. U ovom slučaju jednostavno ne znamo što se događa i zašto se događa baš tako. Jedini način da se uspješno suočimo s tim je razvijanje povjerenja u uređenost svemira.
Razmišljajte o zakonu karme i o tome kakve posljedice on ima na vaš život. Pokušajte ga doista razumjeti i suočiti se s vlastitim karmičkim dugovima. Razvijajte povjerenje u inteligenciju prirode, a također pomognite drugima da razviju takvo povjerenje. Darujte knjige duhovnog sadržaja. Materijalno pomognite organizacijama koje šire znanje o duhovnosti.
Razdoblja Jupitera (Guru)
Od 23.4.2019. do 5.11.2019. tema razdoblja je RAZVOJ USPAVANIH SPOSOBNOSTI.
Praktično, ovo razdoblje traje tijekom većine godine, uz mali ustupak u četvrtom mjesecu. Pozitivni aspekti ovog razdoblja pružaju dosta nade da će krizno sljubljivanje Šanija i Ketua tijekom središnjih šest mjeseci 2019. ipak biti blagonaklono.
Počnite raditi na sebi u smislu razvoja inteligencije, intuicije, zapažanja, koordinacije duha i tijela i slično. Počnite od sposobnosti tijela, gdje ćete najlakše moći zapaziti napredak. Razgovarajte s ljudima koji su napredovali u razvoju svojih sposobnosti. Pokušajte otkriti na koji način su oni to učinili. Posjetite nekog mudrog čovjeka za kojeg smatrate da predstavlja utjelovljenje životne mudrosti. Dobro je otići i na dulje putovanje s tom svrhom. Pomognite nekoj organizaciji koja širi znanje o razvoju svijesti i čovjekovih skrivenih sposobnosti. Darujte i materijalno pomažite samostane organizacije koje rade na razvoju svijesti.
Od 5.11.2019. do 5.1.2020. tema razdoblja je DUHOVNI AUTORITET.
Ponekad, potreban nam je strogi učitelj. Netko tko će nam jednostavno reći što da radimo. Naravno, takva situacija podrazumijeva da nismo dovoljno zreli da donosimo samostalne odluke. U tom smislu ovo je negativno razdoblje. Međutim, ponekad je sposobnost slušanja iznimno važna, jer znanje može biti oko nas, nadohvat ruke, a mi ga jednostavno ne vidimo. Zbog toga je u ovom razdoblju potrebno odbaciti svoje zamisli o tome kako živjeti i učiti, te se osloniti na nekog drugog. To je privremena situacija, ali je ponekad potrebna.
Zanimljivo je da se ovo razdoblje javlja usred gotovo 11 mjeseci dugog razdoblja uspavanih sposobnosti, te kratko nakon njega. To vjerojatno znači da će biti određenih slabosti i da ćemo u nekim trenucima trebati pomoć u obliku savjeta i smjernica.
Izražavajte poštovanje prema svojim učiteljima, pomažite sve one koji poučavaju i šire znanje o razvoju svijesti.