Detaljna predviđanja po znakovima…..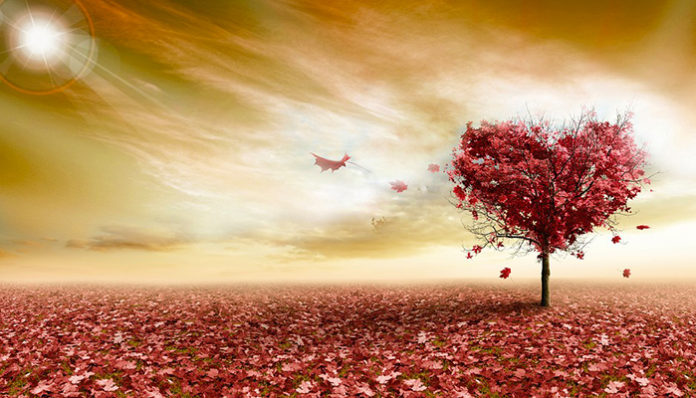 Vage, ovo je vaš mjesec. Odmah po ulasku Sunca u vaš znak, pokreće se obilje pozitivne energije koja nekima od vas može život preokrenuti iz korijena. Ovo je vrijeme kada se na ljubavnoj sceni otvaraju novi i vrlo pozitivni trendovi. Ljudi koje ćete ovog mjeseca sretati izvor su stvarne inspiracije. Ovome su izložene najviše Vage rođene u drugoj dekadi, ali i osobe kojima je ovaj znak u prvom polju horoskopa.
Evo što vas tijekom idućih mjesec dana čeka na području posla, ljubavi i zdravlja!
Ovan
Posao: Do kraja tekućeg mjeseca očekuje vas ozbiljan rad, nakon toga osjetan je pad energije, potreba da se obaveze podijele i potraže partneri u poslu. Nekima ovaj period donosi veliko razrješenje, ali samo pod uvjetom da u svemu sudjeluje treća osoba kao netko tko donosi posljednju riječ. Očekujete podršku od osoba na koje bezrezervno računate, ali oni vas napuštaju u pogrešnom trenutku. Poslovna zavrzlama može uzrokovati materijalnu štetu koja će, kratkotrajno, uzdrmati samopouzdanje.
Ljubav: Ovih dana zvijezde vam nisu naklonjene za ljubav. Moguće su ozbiljne rasprave s voljenom osobom. Od vas se očekuje podrška koju vi trenutno niste u stanju pružiti. Nakon svađe slijedi kratkotrajno olakšanje, a poslije toga iznova kompliciranje odnosa. S jedne strane, potpuno ste se usredotočili na partnera, s druge, kao da vas nitko ne čuje i ne razumije. Veliku tenziju možete ublažiti ukoliko voljenu osobu navedete da prva povuče potez.
Zdravlje: Bolovi u leđima.
Bik
Posao: Očekujte osjetan priljev energije. Prati vas pozitivan trend u svakodnevnom životu, kako na poslu, tako i kod kuće. Sporazum se lako postiže s partnerima i kolegama, a solidarnost i timski rad napreduju, a vi u cijelom sistemu zauzimate mjesto koje odavno zaslužujete. Iako vam sve ovo može djelovati prilično napeto, morate biti svjesni da je ovo vrijeme vaših malih pobjeda na koje ste dugo čekali. Pomoći ćete sebi ako se ne budete opterećivali svakim detaljem. Držite se prioriteta.
Ljubav: Imate potrebu da se ušuškate pored nekoga tko bi vam dao sigurnost i udobnost. Čak i ako se u potpunosti pripitomite veliki su izgledi da vas voljena osoba iznenadi i istupi sa zahtjevima koji se ne uklapaju s vašim viđenjem veze. Ako se to dogodi, najbezbolnije ćete proći ako prihvatite novonastalu situaciju, čak i ako bi to vama, u prvom momentu, djelovalo kao gubitak. Kako god da bude, stvari će se ubrzo vratiti na staro.
Zdravlje: Nervoza.
Blizanci
Posao: Sve vam je na dohvat ruke, ali vam je u proteklom periodu sve nekako zamalo izmicalo. Bez obzira na to vi utjehu nalazite u zadovoljstvima koja nemaju veze s vašim poslovnim životom. Trenutna faza i nije toliko loša ako biste u svoje kalkulacije uračunali manji gubitak koji vam može izazvati osoba s kojom ste skovali nerealan plan. Dakle, ne gubite vrijeme s neozbiljnim ljudima koji su dobri samo za zabavu i provod. Posvetite se poslu i ne plašite se grešaka. Do kraja ovog perioda možete ostvariti značajan dobitak.
Ljubav: Odlično vrijeme za ljubav i romantiku kao i za avanture s djecom i voljenim osobama. Otvaraju se novi horizonti, moguće je putovanje i to u društvu prijatelja s kojima dijelite iste interese. Ako tražite ljubav, ovaj period je savršen za to i prilika je da na nekom putu ili kratkotrajnom odmoru upoznate osobu vrlo ugodnog izgleda, koja dolazi iz daleka, moguće inozemstva.
Zdravlje: Čuvajte pluća.
Rak
Posao: Na vama je da budete nositelj promjena koje će donijeti boljitak vašem radnom okruženju. Ovo je pravo vrijeme za ispunjenje i poslovnog i privatnog plana. Očekujte novčani priljev i to, najvjerojatnije, iz izvora na koji ne računate. Predstoji vam praktična primjena novostečenih vještina. Ukoliko budete donosili važnu odluku, ona se mora odnositi na nešto što podrazumijeva ozbiljnu životnu promjenu u koju je uključen veći broj ljudi, među kojima je i blizak prijatelj s kojim ste već surađivali.
Ljubav: Konačno dolazi trenutak za realizaciju kreativnih ideja o kojima već neko vrijeme razmišljate. Ukoliko je u vaše planove uključen partner, ne očekujte mnogo jer vam predstoji malo razočaranje. Voljena osoba nije u stanju ispuniti svoja obećanja. Ovo je razlog zbog kojeg ćete se, do kraja idućeg perioda, osjetiti pomalo izdano, ali ako budete dovoljno smireni, situacija se s lakoćom može okrenuti u vašu korist.
Zdravlje: Sklonost prehladi.
Lav
Posao: Pravi ste magnet za ljude pune dobrog raspoloženja i pozitivne energije. Možda će vas njihov entuzijazam iritirati. Polovinom mjeseca obuzet će vas poriv da napravite mali otklon od svih pritisaka i obaveza koje vam se nameću. Postoje neke stvari s kojima se ne želite suočiti, ali okolnosti će vas prisiliti na to. Kako god da se postavite, spremite se na iznenađenja koja će vam otvoriti sasvim nove uvide u vaš profesionalni put.
Ljubav: U ovom periodu neophodno je da svedete svoja očekivanja od drugih ljudi na minimum, a to je nešto što je vama najteže. Sve što otpočnete ovih dana neće se razvijati očekivanom brzinom i u željenom pravcu. Ne bi bilo loše da u sve svoje planove koji se tiču ljubavnih odnosa uračunate mogućnost odugovlačenja, odlaganja i odbijanja. Hoćete li s lakoćom nadići ovomjesečna iskušenja ili ćete se ozbiljno namučiti, ovisi o vama.
Zdravlje: Kontrolirajte tlak.
Djevica
Posao: Pred vama su promjene koje mogu utjecati na sve segmente vašeg života. Na udaru je reorganizacija financija, bilo da se radi o vašem radnom okruženju ili je ovo stvar vašeg novčanika, efekt je isti. Ukoliko budete očekivali pomoć sa strane, razočarat ćete se. Strategiju gradite isključivo na osobnim kapacitetima i neka vas ne ponesu tuđa obećanja, jer baš kada vam bude najpotrebnije shvatit ćete da ste bili u zabludi. Izbjegavajte pozajmice i sve druge vidove zaduživanja.
Ljubav: Ukoliko ste u vezi ili imate obitelj, na neki način se osjećate prozvanim da napravite važan korak koji bi bitno promijenio raspored snaga u vašem emotivnom sistemu. Ukoliko niste u vezi, na vama je odluka hoćete li preuzeti inicijativu i otpočeti komunikaciju s osobom koja vas baš i ne privlači strastveno, ali koja je, po svim drugim osnovama, dobra prilika za dugotrajnu vezu.
Zdravlje: Bolovi u grlu.
Vaga
Posao: Ovo je vaš mjesec. Odmah po ulasku Sunca u vaš znak, pokreće se obilje pozitivne energije koja nekima od vas može život preokrenuti iz korijena. Ovome su izložene najviše Vage rođene u drugoj dekadi, ali i osobe kojima je ovaj znak u prvom polju horoskopa. Bez obzira na generalno pozitivan trend, potrebno je obratiti pažnju na poslovne odnose. Ako u promjene ne uđete milom, potreba da se nešto promijeni može pokrenuti val nekontrolirane energije koja se akumulirala čekanjem.
Ljubav: Imate neopisivu potrebu za promjenom. Ovo je vrijeme kada se na ljubavnoj sceni otvaraju novi i vrlo pozitivni trendovi. Ljudi koje ćete ovog mjeseca sretati izvor su stvarne inspiracije. Netko od njih može biti ključan igrač, preko koga srećete osobu koja na ljubav gleda na sličan način kao vi. Iako cijela stvar može djelovati obećavajuće, ne zalijećite se, jer će se sve završiti prije nego što počne.
Zdravlje: Alergije.
Škorpion
Posao: Dodajete sebi nove obaveze. U skladu s ovim, izvjestan je susret i poznanstvo s osobama koje će otvoreno predstaviti što od vas očekuju. Radi se o ljudima koji su na višoj poziciji od vas pa je svaki kompromis vezan za vašu suradnju, nemoguć. Ne preostaje vam ništa drugo nego da disciplinirano prihvatite sve što se traži i svojski prionete na posao. U protivnom, mogli biste proći kroz veliki stres, a nekima od vas u ovom periodu prijete ozbiljne neugodnosti u radnom okruženju.
Ljubav: Vi odlično osjećate kakva je situacija s partnerom, ali to ne znate pretočiti u riječi. Voljena osoba vas ne razumije, vaša šutnja djeluje previše misteriozno pa djelujete ljutito. Ako ne pronađete način da ponovo uspostavite blisku komunikaciju, nerazumijevanje može izazvati svađu koja je posljedica ničeg drugog do najobičnijeg nesporazuma. Prije nego što sebi zagorčate život, preispitajte se koliko vam je zaista do voljene osobe stalo.
Zdravlje: Problemi s probavom.
Strijelac
Posao: Na izmaku ste snaga, muči vas umor zbog kojeg imate jaku potrebu za kratkim odmorom. Na sve to stižu i nove dugoročne obaveze, ali vi ćete pronaći način da sve to postignete. Ukoliko budete u poziciji da odlučujete o svom poslovanju neka vaša razmišljanja idu u smjeru nekakvog udruživanja s ljudima koji su kapitalom na sličnoj razini kao i vi. Ukoliko radite s nekretninama, budite oprezni i objektivni u svojim procjenama pošto su mogući veći previdi i greške koje kasnije nećete lako popraviti.
Ljubav: Stabilnost može pomutiti tuđa nevolja, bilo da je u pitanju prolazna bolest bližnjih ili nekoga tko vam je važan ili na neki način ovisi o vama. Bit ćete prozvani da pomognete, a to će podrazumijevati bitnu promjenu planova za koje ste mislili da su sigurni. Sredinom perioda možete donijeti suštinski važnu odluku koja se tiče vašeg partnerskog statusa, a nekima ovaj period može donijeti i dugo odlagani rastanak.
Zdravlje: Prekontrolirajte vid.
Jarac
Posao: Koncentracija je na zavidnoj razini, čini se da vam ovih dana neće ići loše. Međutim, postoji mala opasnost da na valovima velike samouvjerenosti previdite neke očigledne činjenice koje vam mogu pokvariti cijelu financijsku konstrukciju. Konkretnije, ukoliko budete dozvolili da se u vaše odluke miješaju ljudi iz bliskog okruženja, velika je šansa da svi zajedno zapadnete u probleme. Tu se ne radi o nečijoj lošoj namjeri, već o previdima i greškama koje drugi ljudi, nehotice, mogu napraviti.
Ljubav: Vi niste osoba koja žudi za avanturama, ali ovih dana kao da se želite nakratko opustiti. S druge strane, koči vas samodisciplina i ustrajnost u odnosima čak i onda kada vam ne ide. Idealno rješenje je negdje na sredini. Morate pronaći način da elegantno izađete iz učmale svakodnevice i sebi i partneru pružite malo topline i ljubavi. Za to vam nije potrebna nova osoba, naprotiv. Najljepše trenutke doživjet ćete s nekim koga dugo znate.
Zdravlje: Čuvajte se prehlade.
Vodenjak
Posao: Vrijeme je za realizaciju važnih projekata. Što god da ste naumili, postići ćete. Očekuju vas susreti s interesantnim ljudima koji imaju sjajne ideje. Na neki način, vaš potencijal, koji je bio na razini ideja, dobiva realne oblike. Razaznajete putanju kuda bi bilo dobro da nastavite dalje. Ipak, ne bi bilo na odmet da znate i to da prave prilike tek dolaze, ovo sada su samo mali koraci u pravcu uspjeha na koji ste se namjerili. Ukoliko u svom radu imate posla s nekretninama, ovo je vrijeme povoljnih rešenja.
Ljubav: Tragate za dodatnim zadovoljstvima jer se ne osjećate ispunjeno u odnosu u kojem ste službeno. Ovakav aspekt upozorava na opasnost upuštanja u duge iscrpljujuće razgovore koji vode u rasprave i svađe. Svoju emotivnu zbunjenost ne liječite agresivnom komunikacijom jer će vas sve to dodatno iscrpiti. Tijekom ovog perioda možete doživjeti neugodne događaje. Odložite rasprave i sve što može dovesti do nerazumijevanja.
Zdravlje: Nesanica.
Ribe
Posao: Vrijeme je da se polako oporavite od nepovoljnih aspekata koji su vas, u proteklom periodu, umorili. Bit će vam potrebno vrijeme da okolinu uvjerite da ste i dalje zainteresirani za obaveze. Svoju melankoliju i iscrpljenost maskirate lažnom veselošću, a moguća posljedica toga je da u svakoj situaciji budete prvi na udaru bilo kakvih komplikacija koje se tiču međuljudskih odnosa u vašem radnom okruženju. Kao dežurno sumnjivo lice, budite oprezni, možete biti okrivljeni i onda kada to niste zaslužili.
Ljubav: Razmjena lijepih riječi u društvu prijatelja olakšat će vam, tijekom ovog perioda, osjećaj usamljenosti i neshvaćenosti. Tijekom prve polovine ovog mjeseca mogući su nervoza i višak energije koja se, ukoliko ne postoji kvalitetan odnos između vas i voljene osobe, manifestira kroz agresiju i svađu. Nakon toga, moguće je smirivanje strasti, ali samo pod uvjetom da pronađete slobodno vrijeme da o svemu, iskreno i dobronamjerno, popričate s drugom stranom.
Zdravlje: Čuvajte se infekcija.
Astrolog: Suzana Ban